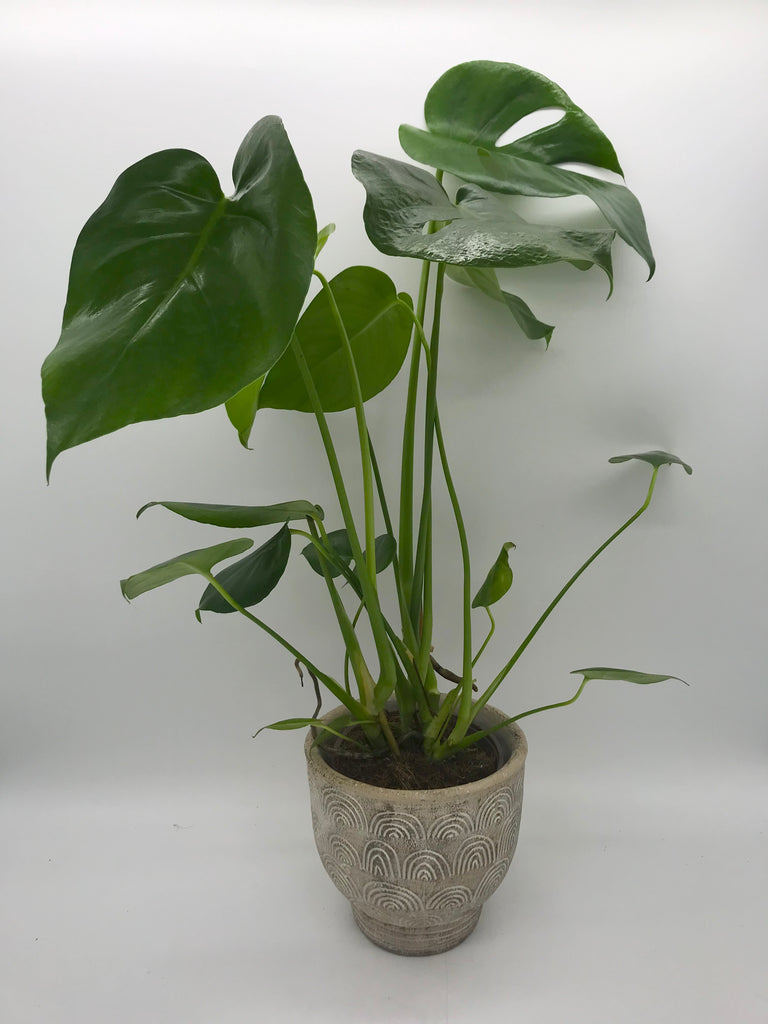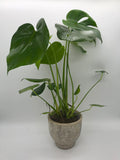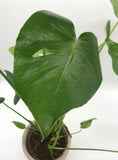 The Flower Shop Bristol
Monstera Deliciosa in Pot (Cheeseplant)
£35.00
Monstera Deliciosa are species of evergreen tropical vines and shrubs that are native to Central America. They thrive in bright to medium, indirect light and like some humidity, so misting them if in a normal environment is beneficial.
Water every 1-2 weeks, allowing soil to dry out between waterings.
The plant measures approx. 60cm tall x 30cm wide. Please note the pot may vary from the one shown.
This plant will be gift wrapped at our shop in Bristol, with a handwritten message on your behalf, and delivered by our friendly drivers.
BRISTOL DELIVERY
Flowers are delivered by hand throughout Bristol, Monday to Saturday.  Orders should be placed by 2.30pm for same day delivery, later is sometimes possible, please call 0117 9420050 to arrange.